News – 5 December 2005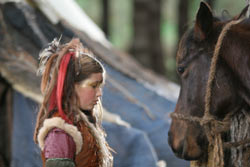 Christmas!
Christmas is not far away! There will be some exclusive Christmas photos in the Fanclub gallery section very soon! Plus we'll have some special Christmas competitions running over the holidays – you could win autographed merchandise! If you're not already a member of the fanclub join up now as there is lots of exciting exclusive information for members only!
Join The New Tomorrow Fanclub!
The New Tomorrow Fanclub is now open to join! There's all sorts of exclusive information you'll be given including cast chats, exclusive merchandise and competitions. There is a photo gallery, newsletter, and exclusive video interviews with the cast as well as wallpapers to decorate your desktop!
Click here to find out all about it!
Please log in to our bulletin board and take part in our poll – which cast member would you like to chat to? Click here