Cast Chat!
Lara Custance (Harmony) and Rafe Custance (Dan) came into the studio today for some additional dialogue recording and jumped onto the bulletin board to answer the questions you had for them!
If you're a fanclub member – log in to the bulletin board to see what they had to say!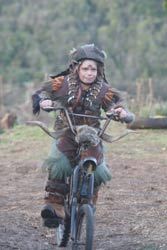 The Fanclub is now up and running!
The New Tomorrow Fanclub is now open to join! There's all sorts of exclusive information you'll be given including cast chats, exclusive merchandise, competitions and so much more! Click here to find out all about it!
Our second cast chat will be announced very soon!
Please log in to our bulletin board and take part in our poll – which cast member would you like to chat to? Click here